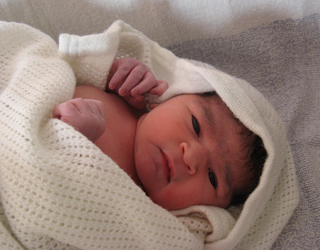 Facts
MIDIRS Midwifery Digest
The Doula Survey
In 2001, a formal Doula movement was created in the UK but Doulas have always been around in one form or another. There have been numerous pieces of research on the benefits of Doulas, much of it published in the international medical press.
Nurturing Birth carried out a large survey of Doulas working in the UK in 2008. Here are some of the results. The full results and conclusions were published in MIDIRS Midwifery Digest June 2009. 165 surveys were returned and helped us get information from 735 births supported by a Doula. All births were in the UK in 2008.
Primiparous women (first time mums) 48%
Natural births (with no induction, medicated pain relief, augmentation and instrumental deliveries 45%
Caesarean section 15% (versus 24.3% nationally)
Epidurals 20% (versus over 30% nationally)
Inductions 10% (versus 20% nationally)
Vaginal birth after a caesarean section success rate 70%
Labour in a pool 23%
Successful home births (no transfer)19%
Breastfed at birth 86% (versus 76% nationally)
Doula was single birth partner 11%
The survey also included data from postnatal Doulas:
88% of women who had a postnatal Doula were still breastfeeding at 6 weeks 67% were still breastfeeding at 6 months (This compares with 21% at six weeks and 7% at three months according to the Infant Feeding Survey of 2005 (Bolling et al 2007).
© Goedkoop V. MIDIRS Midwifery Digest, vol 19, no 2, June 2009, pp
217-218

What do parents think of their experience of using a Doula?
In a survey carried out by Doula UK (the non for profit making UK Doula Association), 100% of mothers and fathers surveyed said they would hire a birth Doula again.